The right equipment is like a sword for nocturnal hunters. It's difficult to hunt your prey in wide areas while night is falling. You need thermal equipment to prove your hunting capabilities silently. Otherwise, your prey might run away before you are able to spot it in the dark.
So, what's the right equipment to become a dark hunter? You might have heard of thermal imaging that helps you to spot your prey by forming an image using infrared radiations. This technology is used by hunters to spot and hunt their prey in the dark wide areas. 
You might have already heard about thermal cameras or scopes but to achieve greater accuracy we need something much better. Here are those equipment that are proven to be really effective for nocturnal hunters. 
Thermal Binoculars
Thermal Bi-oculars
Thermal Monoculars
Let's first find out the difference between these three thermal imaging equipment to find our winner. All of them are used by nocturnal hunters but if you prefer quality then nothing can beat thermal binoculars. However, thermal binoculars are expensive then other two type of equipments yet they are not far away from Bi-coulars
Binoculars vs Bi-oculars vs Monoculars
Thermal Binoculars
Thermal Bi-oculars
Thermal Monoculars
These binoculars are similar to any normal binocular with two objective lenses. The major addition is its thermal imaging feature that allows us to spot any object by using its emitted heat energy. That's why thermal binoculars are also called infrared binoculars.
Thermal bi-oculars only consist of a single objective lens with two eye-pieces. The downside of bi-oculars is that it covers less area resulting in a narrow image whereas binoculars feature two objective lenses for a wider image display.
The reason why many people still prefer bi-oculars is because of its cost-effectiveness . However, thermal binoculars are a little on the expensive side but they are much better than bi-oculars. 
Thermal monoculars are pretty common among hunters. They have a simple mechanism and they use a single objective lens. 
The only reason people buy thermal monocular instead of binoculars is because they are lightweight and cost-effective whereas binoculars are a little heavier and costly but you can expect best quality and wider range only from thermal binoculars.
Which Thermal Imaging Equipment to Choose — Our Winner
If you want to settle somewhere between thermal binoculars and monoculars then bi-oculars can be your best choice. On the other hand, if you are a quality seeker and looking for wider range thermal equipment then you should go for thermal binoculars.
If we do a comparison between both thermal binoculars and bi-oculars by considering their prices and results then thermal binoculars is a clear winner for its quality but bi-oculars are not far away. The target detection of both these equipment is the same in many cases.
We recommended both of these thermal imaging equipment for nocturnal hunters or dark explorers.
Check Also: 6 Best Binoculars for Night Hunting
As thermal binoculars are our winner for night hunting, here are our top picks. Let's explore some really good thermal binoculars with all the added features for night hunters:
3 Best Thermal Binoculars – Reviewed 
We researched for the best thermal binoculars and other platforms based on their thermal imaging quality and prices. Have a look at our best picks:
ATN BinoX 4T 384 (2-8X) – Best for Night Hunters
ATN is a well-known brand for its outstanding thermal imaging products. ATN BinoX 4T 384  is loaded with extra features to fulfill all your night hunting needs. 
BinoX 4T 384 features an excellent thermal sensor having 384×288 resolution. The magnification of this binocular falls between 4.5x to 18x. This magnification is enough to see objects far away from your positions thus making it a reasonable choice for hunters. 
The binocular provides you an interactive and easy-to-use interface with upgraded software. It provides a 15+ hours battery backup that allows you to hunt for longer periods without any interruption. 
Highlighted Features:
3D Gyroscope: It keeps your binoculars stabilized to form a much clear image without any shaking objects.
Wi-Fi Support: It provides Wi-Fi facility to share your video or images on other devices. 
Microphone: The microphone unit helps to improve your shots.
E-compass: Helps in navigation purposes while you are out hunting.
Smooth Zoom: Provides you a smooth zooming control with different zooming modes. 
BinoX 4T 384 also features a built-in illuminator which makes this device more reliable, versatile and multi functional. It consumes less of your battery to produce high quality images. 
A dual core processor is used for video processing and HD transmission with the help of 2 different channels. You can record anything you see via this binocular and you can also stream it directly to your iOS or Android Device.
| | |
| --- | --- |
| Pros | Cons |
| Fantastic Build-in features | Slow Processing |
| Midrange Pricing | |
| Easy Interface and Controls | |
| Multi-Functional | |
ATN BinoX-HD (4-16x) – HD Binocular
BinoX-HD is a multi purpose binocular loaded with a ton of extraordinary features. It is a smart day & night binoculars that can be used for hunting in dark as well as daylight. This binocular features a 4x optical zoom with 16x digital magnification. It uses HD 1080p ATN L130 Sensor for producing the best results.
It offers a lag-free performance without any interruption. BinoX-HD actually records full HD (1080p) videos. You can easily connect it to other devices for enjoying your recorded experience. The image stabilization further improves the quality of image and recorded video. 
The Wi-Fi feature also helps you to connect your binocular with iOS or android devices for viewing the recorded videos. 
Smooth zoom modes make it easy to zoom in or zoom out the distant object. You can also use ultra-slow zooming features to make best use of it. 
Highlighted Features:
HD Video: You can record full HD videos with 1920×1080 resolution and it also features image stabilization.
Gyroscope: It helps you to form a smoother image without any shaky effects. 
E-compass: It is useful to keep track of your direction where you are observing an object.
Gps: It gives you information about all your previous travel locations with BinoX-HD.
Weather Resistant: You can use these binoculars in rain and stormy weather without any risk because its interior is tough and weather resistant. 
The buttons on the above side of BinoX-HD are easy to use and navigate. You feel no eye strain with these binoculars and you can use it all day long for hunting and other purposes. 
The battery life is 6-8 hours but you have a choice to add a 16000mAh battery for 22+ hours of backup. BinoX-HD is easy to carry with a weight of 1.75 lbs.
Pros
Cons
Smart Day & Night view
Batteries drain fast
External Batteries Available
No built-in IR light.
HD Video Recording
Easy Interface & Controls
Three Modes Available:
– Day
– Twilight
– Night
ATN Binox-4T 640 (1.5 to 15x) – Excellent Choice for Hunters
The Binox-4T 640 has many similarities to its BINOX 4T 384 model. This version of ATN Binox has some extra features if we compare it to the BinoX 384 model. 
We can say that ATN 640 is an improved version of ATN Binox 384. The major difference between both of these thermal binoculars is their sensor. BinoX-4T 640 has a magnificent sensor with 640×480 pixels resolution. This sensor largely impacts the overall performance of the binocular.
The BinoX-T 640 has a higher magnification than the 384 model. The magnification ranges from 1.5 to 15x. From a price perspective, 640 model is obviously more expensive then its previous models but if you want to be a professional nocturnal hunter might have to consider this one.
This is an advanced binocular used by professional hunters. So if you are looking for a normal thermal binocular then this might not be right for you. You can choose the BinoX-4T 384 which is more compatible with regular hunters. 
Highlighted Features:
Built-In Rangefinder: Measures nearly accurate distance from the observer to a specific target.
3D Gyroscope: It keeps your binoculars stabilized to form a much clear image without any shaking objects.
Wi-Fi Support: It provides Wi-Fi facility to share your video or images on other devices. 
Microphone: The microphone unit helps to improve your shots.
E-compass: Helps in navigation purposes while you are out hunting.
Smooth Zoom: Provides you a smooth zooming control with different zooming modes. 
| | |
| --- | --- |
| Pro | Cons |
| Advanced Features | Little Expensive |
| Best High Resolution | |
| Powerful Magnification | |
| Built-In RangeFinder | |
| Latest Software | |
Bottom Line
Thermal Binoculars are our clear winner for all night hunters. However, bi-oculars are also considerable, but they can get very expensive and monoculars may not meet up to the quality. We also reviewed top three thermal binoculars that you can buy right now to start hunting at night.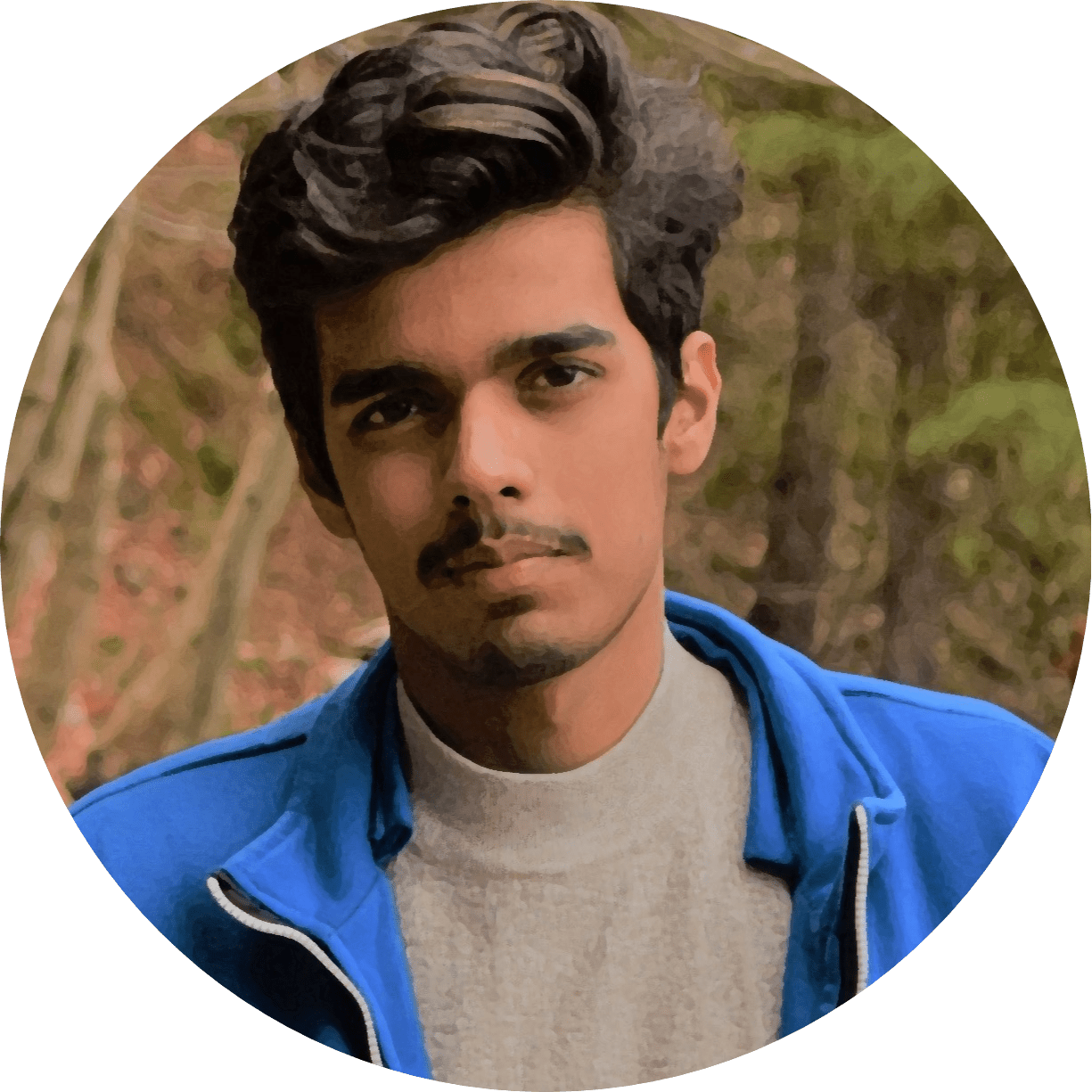 A Binoculars enthusiast, who love exploring skies and watching birds. It is my hobby to collect Binoculars of different kinds and try to explore the world through various lenses. This is all I do to explore happiness by magnifying my beautiful world.