The best 7×50 binoculars for marine and astronomy allow you to explore the sky at night without the hassle of using that old-fashioned huge telescope. Binoculars are a multipurpose tool with exceptional magnification power, despite having a small size and very little weight. Binoculars can be used in remote regions where you want to have a better view of stars, planets, and other celestial objects of the universe that can't be visible with the naked eyes.
Binoculars can be used for a variety of things. The significance of these devices cannot be overstated, as they can be useful in practically every situation. Because of their vast range of uses, they have become a requirement for people from all professions, not just to study stars of marine life.
Now, all you have to do now is to take out your binoculars and gaze up, rather than setting up equipment and spending time getting things just so.
Here you will now be having trouble deciding where to begin? We're here to assist you in any way that we can. We'll address all of your concerns in this article and provide you with all of the information you need to select the best binoculars for astronomy and marine in this guide.
Top 7X50 Binoculars — Reviewed
BEST VALUE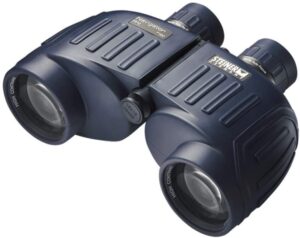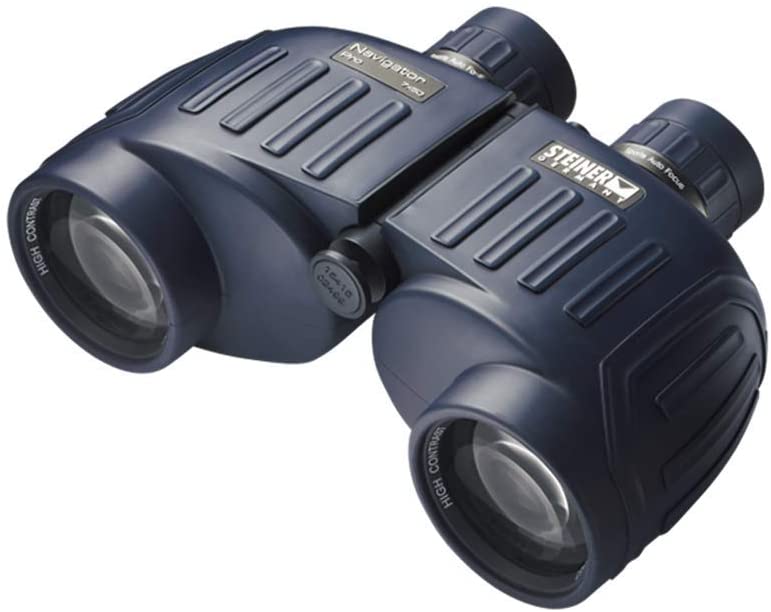 Steiner 7×50 Navigator Pro Binoculars provide an amazing image quality view. It is the best value binoculars that would be worth your hard-earned money. You can use these binoculars for both astronomical and marine purposes.
BUDGET FRIENDLY
Celestron – Cometron 7×50 Binoculars is a high-end model that gives you a razor-sharp image of the stars and other celestial bodies. You can also use this amazing binocular while camping.
MOST CONVENIENT
Coleman CA750 7×50 Binocular is an excellent choice for beginners. This binocular produces extraordinary images at such a low price.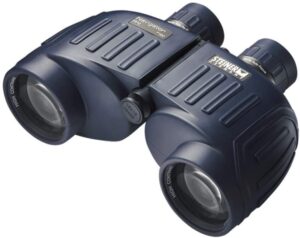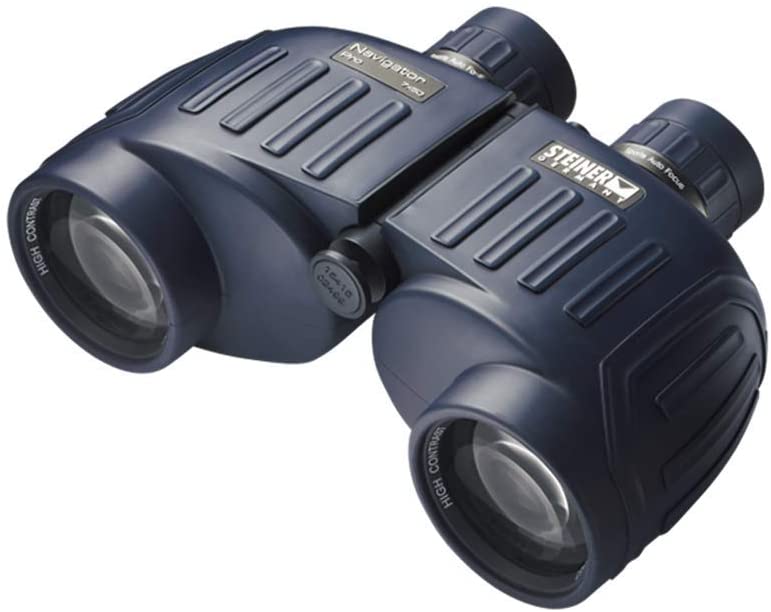 Steiner 7×50 Navigator Pro Binoculars is known for its amazing image quality. From 20 yards to so on, the Sports-Auto Focus System allows you to focus each every single minutest detail and provide you with razor-sharp accuracy. It also reduces the normal sense of vertigo that comes with utilizing optics in marine conditions.
Even in turbulent waters, 7x magnification provides a wide, stable vision for detecting other boats, buoys, and bridge numbers. Every ocular is uniquely focused for precise customization for each user, and it maintains that focus from 65′ to infinity, allowing users to focus on the amazing views.
This binocular is built of weatherproof and impact-resistant materials to withstand environmental factors.
Our Verdict
These binoculars is a very good pair. The wide vision, weight, and eye relief appeal to me. In terms of sky watching, Jupiter and its moons are extremely small, but they provide a good clear view. The moon appears to be spectacular. They're great for seeing animals and are quite clear. Overall, a well-made pair of Binoculars.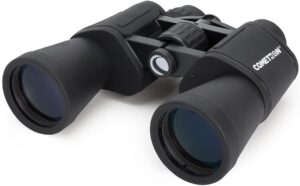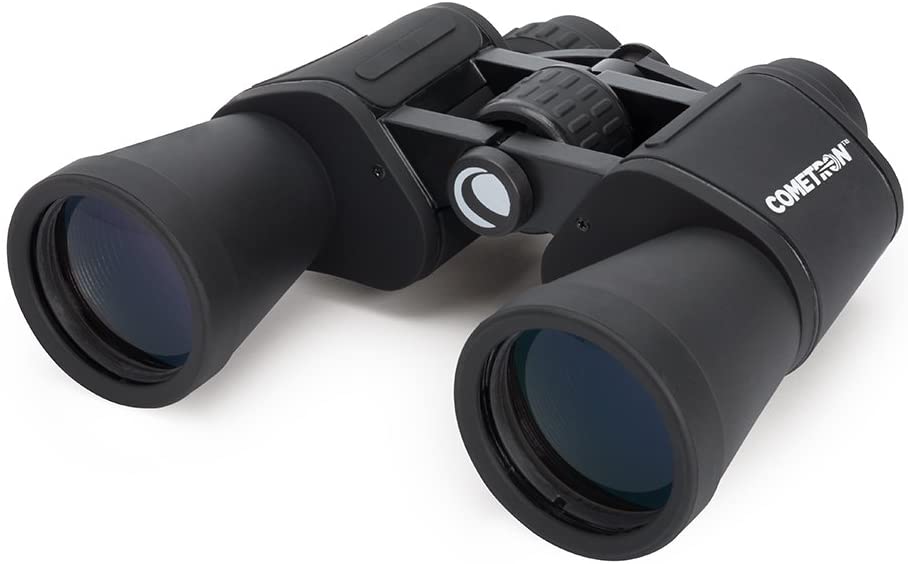 At this low price point, you can't expect all of the features and components seen in higher-end models. Celestron – Cometron 7×50 Binoculars are really a good choice for the new astronomers. It has many specifications that you can expect from any good-quality binoculars.
Its optics are not fully multi-coated, despite the fact that they are multi-coated. This suggests that the anti-reflection material has most likely just been applied to the lens surfaces. This is nice, but they will not have the same level of optical transmittance as those whose entire optical pathway has been treated. As a result, the image created will be of reduced quality and brightness.
These binoculars use the BK-7 prism glass which is not a good quality prism, whereas higher-end binoculars will use better prism glass. The eye-relief is adequate at 13mm; but, if you wear glasses while using your binoculars, they are certainly not the best option.
This is a far less expensive option as compared to the top-notch Echelon range and the Skymaster series, costing from $35 to $90 / £45 to £60.
Our Verdict
I would not suggest this Celestron Cometron binocular for marine use because it is neither water nor fog proof. Also, if you want to take them camping and use them for general purposes like birding, they might not be the best choice. They will be alright if you keep them at home or in a secure location away from the rain and dust.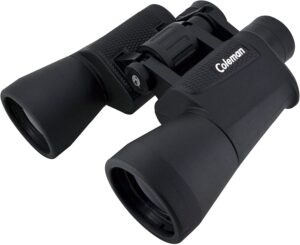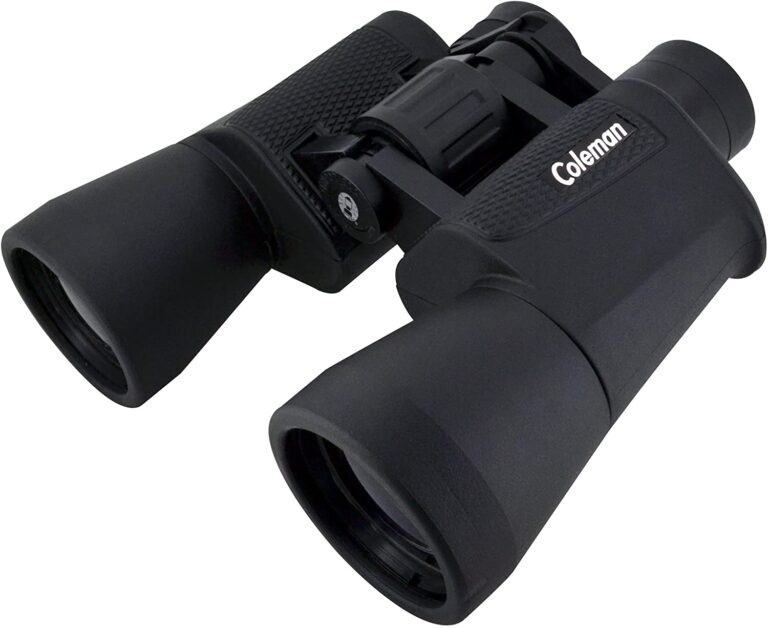 Coleman CA750 7×50 Binocular is multi-purpose binoculars and anyone can be benefitted from them. These binoculars will suit your demands and budget, whether you're an expert hunter or bird watcher, or a weekend hobbyist.
The big multi-coated objective lenses let in more light, resulting in superb photos. In any indoor or outdoor scenario, the strong resolving power allows the viewer to see images up close. A soft case, a neck belt, and lens caps are all included for your convenience.
Our Verdict
Till now, Colemon CA 750 Binoculars are the best fit for beginners. It has a razor-sharp accuracy and it is weather resistant.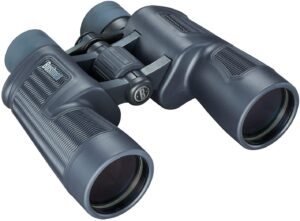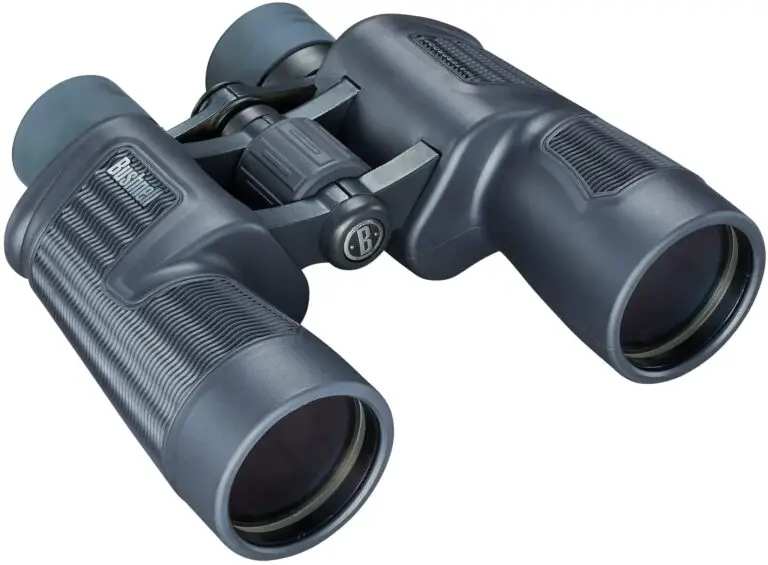 Everyone knows that the HD clarity of the Bushnell Marine Waterproof Binoculars is exceptional.
Let's consider what it might be like to gaze at the stars through your high-definition binoculars. It appears to be a world-class feeling at that time!
The product has a versatile body that is highly sturdy and has been thoroughly tested. It is constructed in such a way that it will outlast others. The product's appeal is enhanced by its blue color. The Bak 4 prism is utilized to collect the most light, and multicolored layers are used as coatings to boost the image's brightness.
It is made of non-skid and non-slip rubber that is easy to grip, scratch-resistant, and easy to clean. It is utilized in the military because it is fog-free and waterproof.
Our Verdict
I can't say enough good things about these binoculars. They're bright, stable, and appear to be well-made, with all controls feeling sturdy and precise. They're fantastic. I got these to keep aboard my boat for locating landmarks, channel markers, and other things. I'm not going to start crying if they go overboard or get ruined because they're only $70. I've never used high-end binoculars so I can't compare, but a high-end pair would have to be incredible to make these look inferior.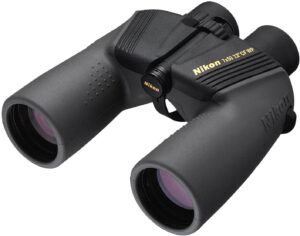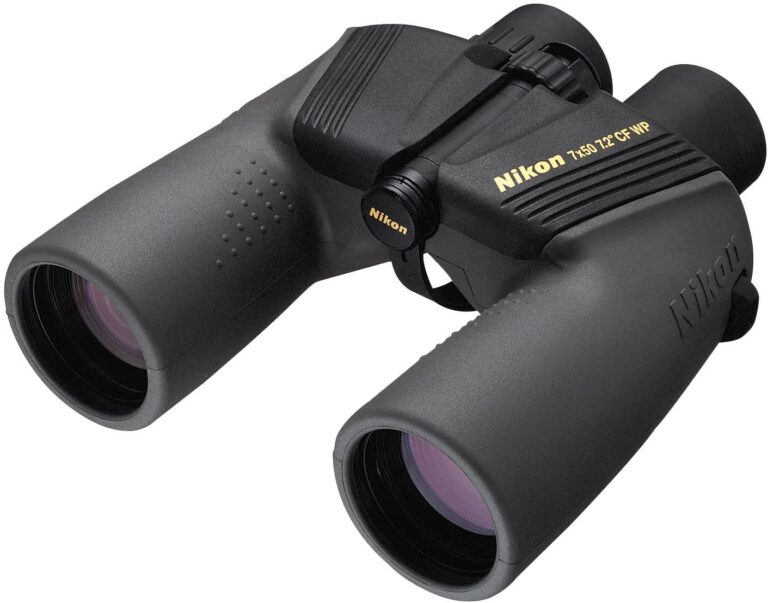 Do you need glasses because you have poor vision? Don't be concerned. This product has been specially selected for you. Nikon Waterproof Binoculars are user-friendly and have a central focus. It offers a 22.7 mm long eye relief, which is ideal for folks who wear glasses.
With nylon floating straps, the polycarbonate rubber-armored can withstand shock. The item is completely waterproof and fog-proof. You may view the moving item with a maximum 7.1 mm exit eye pupil. The product features a 378-foot field of view.
Our Verdict
They're Nikon cameras. I expect the finest from a Nikon product. When I'm out on my bay boat, I always use them. On a rocking boat, the 7 power is ideal for seeing what you're looking at. A floating strap was included.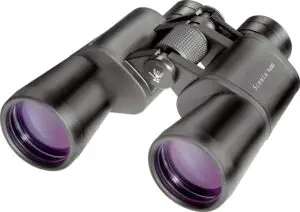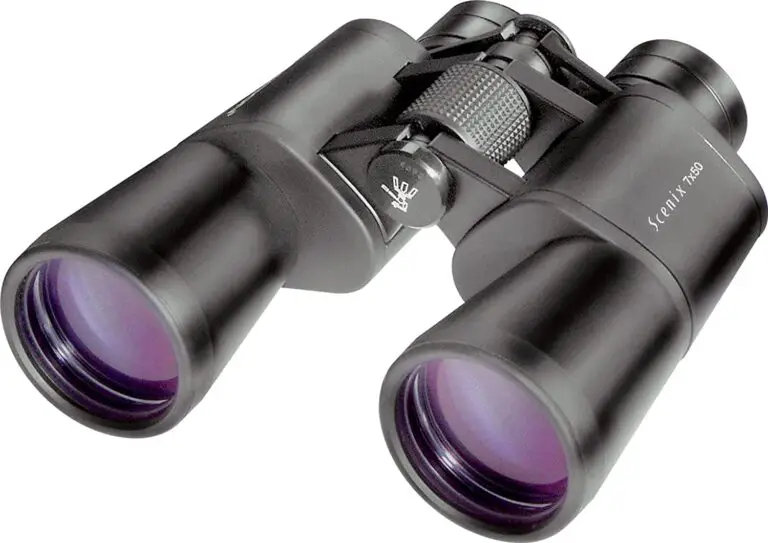 The Orion 09332 Scenix Wide 7.1 Degree Field 1000 Yard Direct View Binoculars are ideal for looking at celestial and terrestrial objects. For stargazers, it is the best option. Multicolored goals are used, resulting in images that are clear, crisp, and bright.
The device uses BAK-4 Porro prisms to capture as much light as possible. The Orion Scenix binocular has a 20 mm eye relief and a magnification of 7×50. The housing is built of tough metal, demonstrating its durability.
Emphasis mechanisms are the major focus of this class. It also features a 14-foot close focus and a 7.1-degree wide field of view. A premium long neck strap, cover, and tripod without a pin are all included in the product package.
Our Verdict
According to my own experience, these binoculars are excellent and reasonably priced. My purchase has exceeded my expectations. The focus lever is smooth and easy to use. Overall, this product provides excellent value for money.
Buyer's Guide
Binoculars are significantly more complicated than the majority of people believe. They're high-tech optical instruments with finely crafted lenses and painstaking engineering. Buying astronomy binoculars is difficult if you are unfamiliar with the technical lingo.
Furthermore, not all binoculars will be suitable for astronomy. The trick is to select a model that includes the capabilities you'll need to view the stars clearly. Here are a few things to keep in mind as you navigate the market.
Magnification Power
Magnification power is one of the first characteristics to consider. Binoculars are designed to magnify an image multiple times so you can get a better view of celestial things in the night sky.
Zoom binoculars have a lot of power. Some models have the ability to magnify an image a hundred times!
To appreciate the cosmos, you don't need high magnification binoculars. A magnification of 7X will suffice. The first number in a binocular's description refers to its magnification level. So, in the case of 750 binoculars, the number 7 is the one to actually listen to. It signifies that the binoculars have a magnification of 7X in this scenario.
Measurements of Aperture
The aperture is a critical component in optical equipment because it determines how much light gets in. The opening of a camera is the area that admits light to generate an image on the focus plane. Binoculars' aperture follows the same principles.
Binoculars bend light effectively by using many lenses. The objective lens is the binocular's last lens, located at the distal end. This is where the opening specifications become important. The aperture of binoculars corresponds to the diameter of the objective lenses.
Try to choose the wider aperture. In low-light situations, they can produce substantially superior outcomes. The objective lenses of the 750 binoculars are 50mm and it is always the most recommended figure.
Focus and Clarity
Next, think about the many types of concentrating features that are available to you. Binoculars are made up of a number of complicated components that have been fine-tuned to produce a high-quality image. Everyone's eyes, however, are different. There's a considerable probability you'll have to tweak things to get rid of blur and optical distortions. So go for the lens that has more clarity and focus.
The Lenses' Quality
Binoculars used to have simple glass lenses. While they completed the task, they did not provide the best level of clarity. There are numerous elements that can sabotage the image. Everything from reflections to chromatic aberration will distort what might otherwise be a crisp image.
Fortunately, optics has come a long way! Many modern binoculars feature high-quality lenses that alleviate common sight difficulties.
They're ideal for marine binoculars since they have a fog-proof coating that allows for crystal-clear vision.
Multi-coated lenses are common in more modern binoculars. The lenses may prevent undesired reflection and other kinds of light refraction depending on the particular treatment. Choose this option for the most clarity.
Field of View
The magnification power of the binocular and the diameter of its focal length are directly proportional to its field of view. It's usually expressed in degrees, but yards or feet are also acceptable.
It's always best to have a large field of view. This is particularly true when viewing a faraway object such as the moon or stars. A larger field guarantees that enough light is captured to produce a clean image. It also allows you to see more of the object you're interested in.
Exit Pupil
The size of your exit pupil is another crucial component that influences what you perceive. The exit pupil is the small opening via which light escapes the binoculars and enters your eye. Light has traveled trillions of miles to enter into your binoculars and find its way to the exit hole when you're looking at stars and other celestial bodies.
The diameter of the objective lens and the magnification level, just like the field of view, define
the maximum exit pupil size. With some easy math, you can determine the size of the exit pupil. Simply multiply the magnification factor by the aperture size. An exit pupil width of roughly 7.1 millimeters is typical for 750 binoculars.
Quality
Binoculars are often made of durable materials. To keep all of those priceless lenses intact, they must be highly durable and tough.
Anyone planning to buy binoculars should invest in waterproof optical gear. Birdwatchers, maritime laborers, and astronomers are among those who fall into this category.
A rubber coating is another characteristic that can help you save money. The optical device is protected by rubber armor. Second, the armor protects the one from getting shocks.
Accessories
A few accessories might help you get the most out of your superb pair of binoculars. While not essential, these add-ons items can make a significant difference. A neck strap should be the first item you purchase.
When you're not staring into space, you could use a strap to receive some hand relaxation. It also provides an additional layer of protection. The strap will catch your binoculars if you drop them unintentionally, protecting them from damage.
Frequently Asked Questions
Is it necessary to have a specific focus length?
The focal length is a measurement of how much light is diverged by the binoculars. Light is gathered through the objective lens when you gaze up at the stars. The light diverges on a single point inside the binoculars, called the focal plane, to magnify the vision.

The magnification level is directly affected by the focal length. The magnification power increases as the focal length lengthens. The field of view, however, is reduced. So we can say that the specific focal length is very important.
What field of view is best for Conventional Binoculars?
The binocular field of view is frequently expressed in terms of degrees or physical dimensions. The field of view is 6.5 to 7 degrees for most conventional binoculars.

A field of view of 300 to 400 feet for 1,000 yards is quite good in terms of physical metrics. When staring at a target from 1,000 yards away, this means you can see a breadth of 300 to 400 feet.
Conclusion
Universe is fascinating in any case, whether you look into it through binoculars or not. But using 7×50 binoculars to observe the galaxy allows you to get a close-up and personal glimpse of those secrets.
Man has been enthralled by what exists beyond our globe since the beginning of time. You now have access to cutting-edge technology that previous generations could even imagine.
Take a look at one of our recommended binoculars to see what is hidden in the universe for you!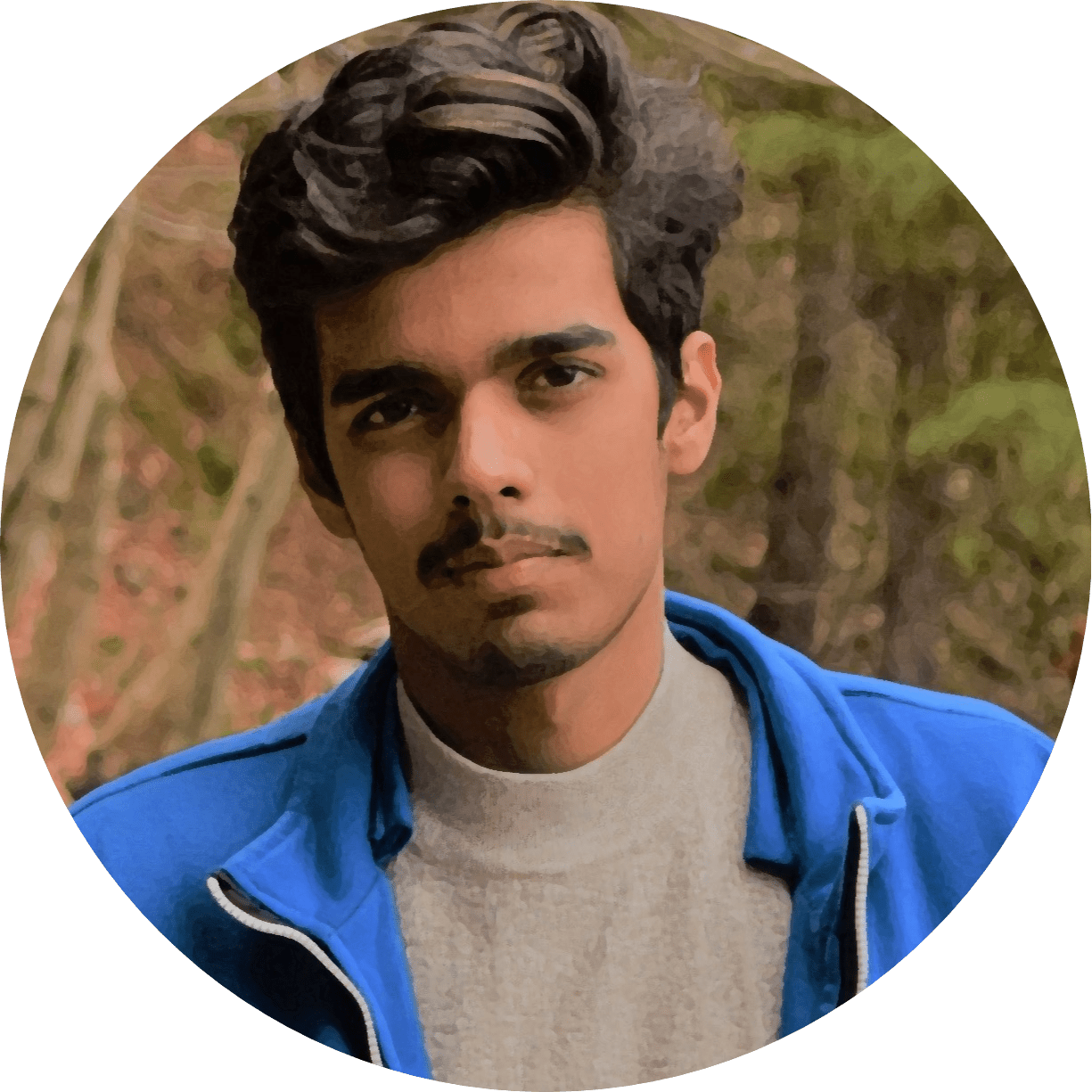 A Binoculars enthusiast, who love exploring skies and watching birds. It is my hobby to collect Binoculars of different kinds and try to explore the world through various lenses. This is all I do to explore happiness by magnifying my beautiful world.