Stabilizing binoculars is not an easy task. Stabilizing the binoculars means bringing them into a state of stability so that the image on its lens is stable and clear. If you are looking for ways to stabilize your binoculars, then this article will show you how. Stabilize Binocular Stands can be used on tabletops, car hoods, and even placed on top of vehicles or large boats.
The image on the binoculars' lens often comes out to be shaky. However, this can be prevented by proper use of Tripod Mount, Finnstick, Monopad, or such other accessories. Also, there are a few other ways and tips, including pistol stance position and taking support of an object.
How to Stabilize Binoculars using Accessories 
Stabilizing your binoculars does not always require any high-tech equipment; all it takes is some creativity and experimentation using some basic accessories. The first way to stabilize your binoculars is using:
Tripod Mounts
Finnsticks
Monopads. 
These tools provide a sturdy base that can be used as the center point, thereby stabilizing the entire device in an upright standing state. If you are looking for a steady device, then these Stabilizing Binoculars Stands will do the trick. Tripod Mount Stabilizer is also available in different sizes and shapes to work with almost all binoculars, ranging from 8x30mm to 15x45mm diameter. 
Using Binoculars Stands & Straps
Binocular Stands can be placed in the middle of a table, or on top of a steady surface where you can sit and observe.
Other popular accessories are the Stabilizer Binocular Strap which is used to hold your binoculars firmly against your body, so they don't sway much. Binocular Handle Strap is used to hold the binoculars in your hand with an adjustable strap which can be adjusted according to different shoulder lengths.
Binocular Stands can be used on table tops, car hoods and even placed on top of vehicles or large boats. They are ideal to use when you want to watch animals or sporting events. They are also pretty useful for any outdoor adventure like hiking or hunting.
Binocular Handle Straps
Binocular Handle Strap works well with devices smaller than 15x45mm. When you are looking to observe distant birds and wildlife of different kinds, Stabilizing Binocular Hand Grip will be handy. These handle straps work perfectly fine on most binoculars from 8x30mm to 15x45mm diameter.
Using Parallelogram Mount
A parallelogram mount is one of the best ways to stabilize your binoculars for a clear, steady image. A parallelogram mount can be attached to your tripod to provide adjustable right-angle support on uneven surfaces. One of the benefits of this type of mount is that it does not require counterweights and there are no moving parts that can jam or wear down.
In order to stabilize binoculars with a parallelogram mount, you should place it atop a sturdy tripod and extend the center arm to fit the height of the binoculars. The height extension should be such that there is space between the prism and the top surface when mounted on top of a table.
Using FinnStick
A FinnStick is a small, handheld mount that sticks to the lens housing of your binoculars. The stick design allows it to be used as a monopod, for use in photography, and with some binocular models, for use on a tripod. A Finnstick can help stabilize your binoculars greatly and produces the sharpest image possible.
To stabilize your binoculars using a Finnstick, first ensure you have removed any heavy rings and watches so as not to interfere with the stick's adhesive surface. Once you have done that, place the adhesive surface of the Finnstick on the lens housing of your binoculars. Then, just press down firmly so that it sticks to it securely.
Tips to Stabilize Binoculars
Hold the binoculars tightly in your hand. This helps to stabilize the image.
Use Tripod, Finnstick, Monopod or such other accessories for steady image
Avoid holding binoculars with your arm outstretched, as this creates a shaky image.
Never keep Binoculars on the car roof, etc., while traveling fast. This causes shaking and damages its objective lens.
Keep your eyes on the object through the binoculars, not on the viewfinder, as this will cause shaking of the image.
Avoid breathing excessively while observing with Stabilized Binoculars. This will give a shaky image.
Standing in Pistol Stance to Stabilize Binoculars
Follow these steps by standing in pistol stands to get a clear image through your binoculars
Put your feet shoulder-width apart and toes facing out.
Hold the binoculars with both hands in front of the chest, elbows angled down, thumbs touching at 3 and 9 o'clock positions.
Knees are bent slightly while leaning forward at the waist with shoulders back.
Tilt head so as not to look through binoculars' eyepiece; simply tilt your head up and down looking for the target object.
When the target is found, bring your eyes up to the viewfinder and refocus on it by adjusting until you find it sharp in the viewfinder.
5 Recommended Binoculars with Image Stabilization
In case you do not want to take the headache of a shaky binocular image, you can simply buy binoculars with built-in stabilization technology. Following are our best picks:
Monarch 3000 Stabilized Binoculars
Nikon Monarch 3000 Stabilized binoculars are one of the best devices to watch your favorite wildlife or birding activity without any shaking, a perfect tool for bird watchers and hunters. This super high quality product is bright enough to allow you to see in low light conditions. Nikon Monarch also provides crisp images that offer better contrast with finer detail than ever before.
The Nikon Monarch features nitrogen purged tubes, which prevent fogging inside the optics by displacing the air inside with a non-moisture absorbing gas. The image stabilization of this binocular is enough that it can move up or down about 45 degrees in order to adjust for changes in terrain.
Celestron SkyMaster 10x42mm Binoculars
The Celestron SkyMaster 10x42mm Stabilized Binoculars is a great option to use as it offers the best image clarity and stabilization. It offers the longest eye relief. It has 100% waterproof, fog proof and shockproof design, and it has a field of view that is 30 degrees wider than other binoculars offered by this brand.
Furthermore, it features Fully Multi-Coated optics, BAK-4 roof prisms, BaK-4 Porro prism design, and phase correction coating for optimum light transmission quality. It also features ClearView Lens Coatings for maximum light transmission, ClearPhase Optics for optimum range of view, Porro Prism Design for wider field of view, and Permanently Sealed Lenses that are waterproof, fog proof and shockproof.
Bushnell Legend Ultra HD 8x42mm Binoculars
Bushnell Legend Ultra HD 8x42mm binoculars are a great choice to stabilize your binoculars for a clear, steady image. These optics provide crisp sharp images with their 42-millimeter objective lenses that can magnify objects up to eight times as seen through them.
There's an amazing range of magnification if you need to zoom in or zoom out on subjects from a distance; the lens can adjust from 8x all the way up to 22x magnification. Some of these lenses come with optical stabilization which is especially handy when viewing while walking around.
Pentax Papilio 20x80mm Binoculars
The Pentax Papilio 20x80mm binoculars also feature a stabilization system. The exterior has a stylish, black body with silver trimming that will appeal to many customers. 
The focal length is perfect for viewing most objects in the sky and this is one of their strongest features. This device is an excellent choice, especially for beginners who have not yet developed their skills in using binoculars. These binoculars offer excellent optics and are fairly lightweight.
Vortex Optics Crossfire II 8x32mm Binoculars
The Vortex Optics Crossfire II 8x32mm binoculars are one of the most compact and lightweight binoculars that they have to offer. These binoculars come with rubber armor that is both durable and easy to grip. The armor also has no sharp edges, making it safe to hold in your hands for long periods of time.
These polarized lenses from the 8x32mm Binoculars provide an edge in clarity and brightness over comparable models. They are designed to cut glare and reflections so you can enjoy clearer views even when looking at water or in bright light conditions. Clear images are possible even when it is foggy or hazy outside because of their phase-coated roof prisms.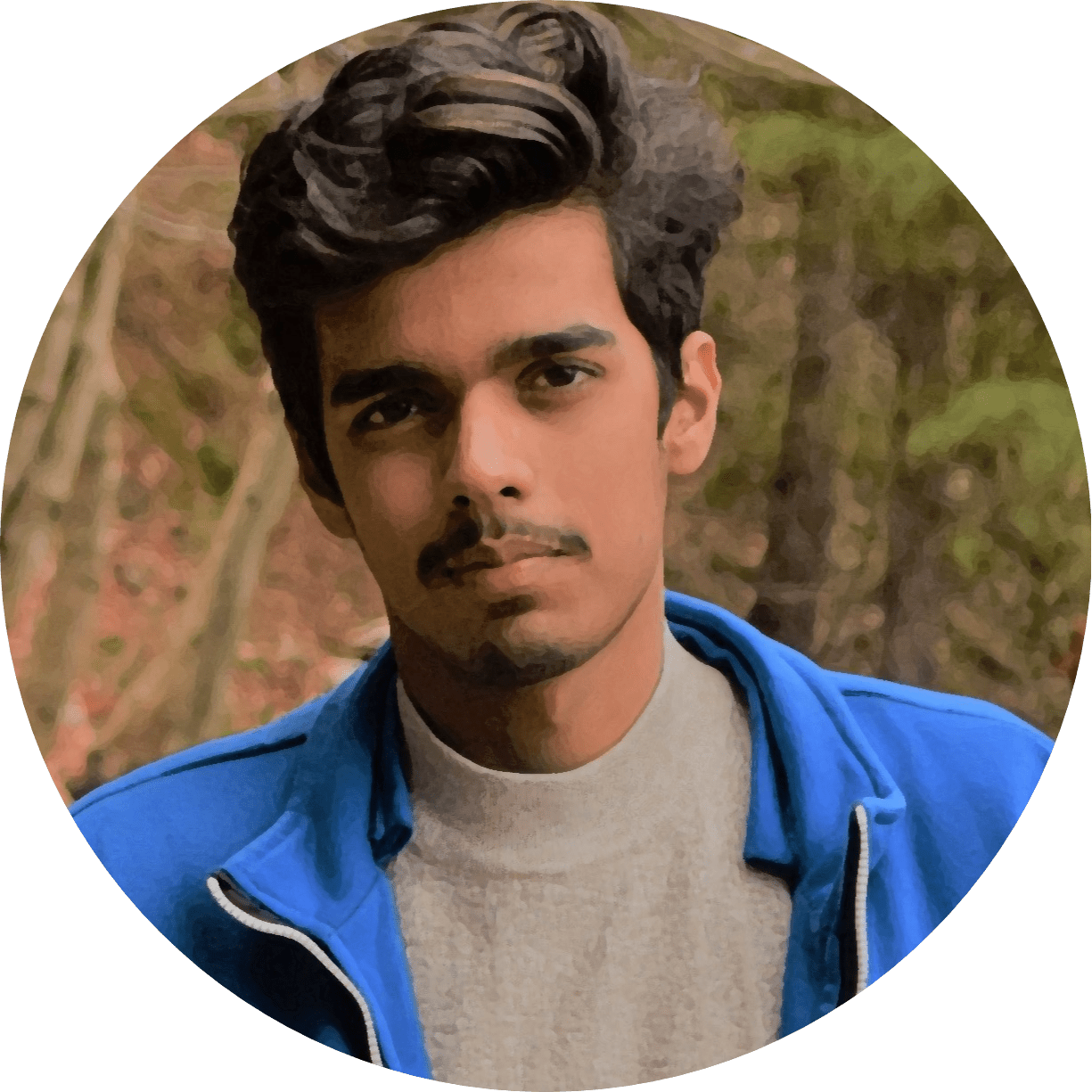 A Binoculars enthusiast, who love exploring skies and watching birds. It is my hobby to collect Binoculars of different kinds and try to explore the world through various lenses. This is all I do to explore happiness by magnifying my beautiful world.