Swarovski is a well-known brand when it comes to binoculars. Swarovski EL series Binoculars are popular among hunters due to their clarity and quality. Along with these binoculars, you need some accessories that will make your hunting experience more enjoyable. In this article, we will discuss the 8 best Swarovski binocular accessories for anyone who owns a pair of these impressive optics!
8 Important Swarovski Binoculars Accessories
All binoculars are created different, some support accessories while others may go without them. Swarovski manufactures some high-end binoculars that support a range of important accessories that can entirely enhance your experience.
1: Swarovski FRP – Forehead Rest
Swarovski manufactures some high-end binoculars that support a range of important accessories that can entirely enhance your experience. One accessory that many people enjoy when using their Swarovski EL series Binoculars is the Swarovski FRP Forehead Rest, which will help make viewing enjoyable for long periods of time by reducing shake and stabilizing your binoculars.
Along with this product, there are also many other accessories you can purchase to make the experience even more enjoyable. The Swarovski FRP Forehead Rest is excellent for reducing shake and stabilizing your binoculars. Users also love the comfort of the product, which helps make long hours of outdoor viewing more enjoyable.
It can be mounted on virtually any type or size of binoculars to accommodate your forehead. This forehead rest is lightweight, and you'll barely feel it on your binoculars.
2: Swarovski BSP Bino Suspender Pro – Binocular Harness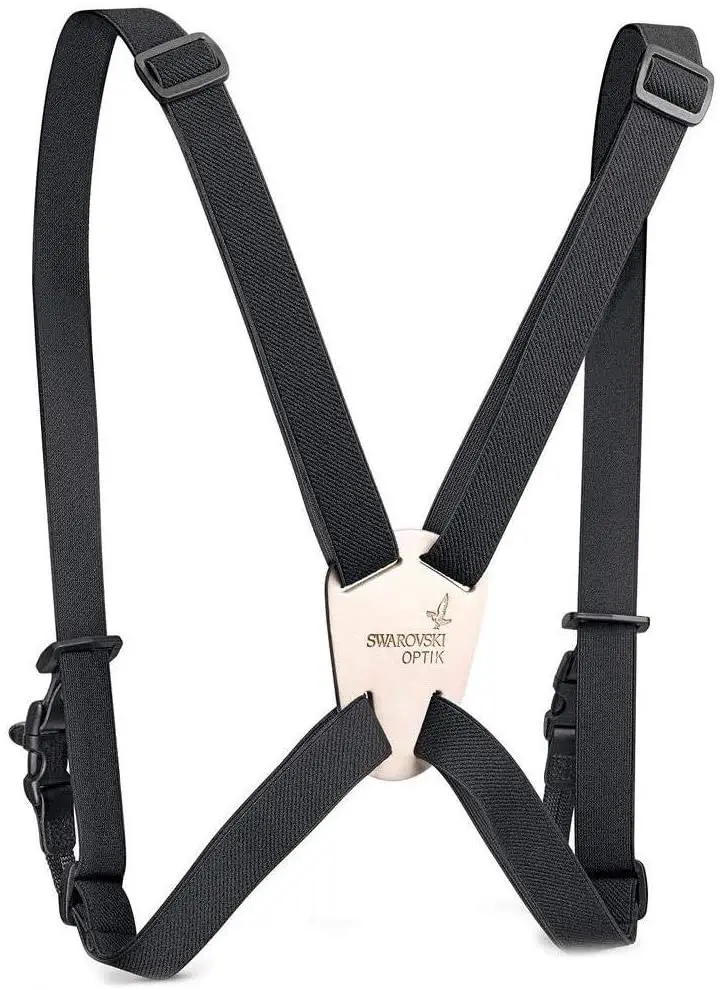 It's no secret that binoculars can be heavy. That's why this harness is such a great invention! There are two straps that go around your chest and use button snaps to securely attach your bino.
The weight distribution makes it much more comfortable than just hanging the binos on one side of you, and can balance out unbalanced arm muscles as well. If you need to take the bins off for any reason, there's a simple strap snap system so they don't fall all over the place or worse yet: onto someone else!
3: Swarovski Binoguard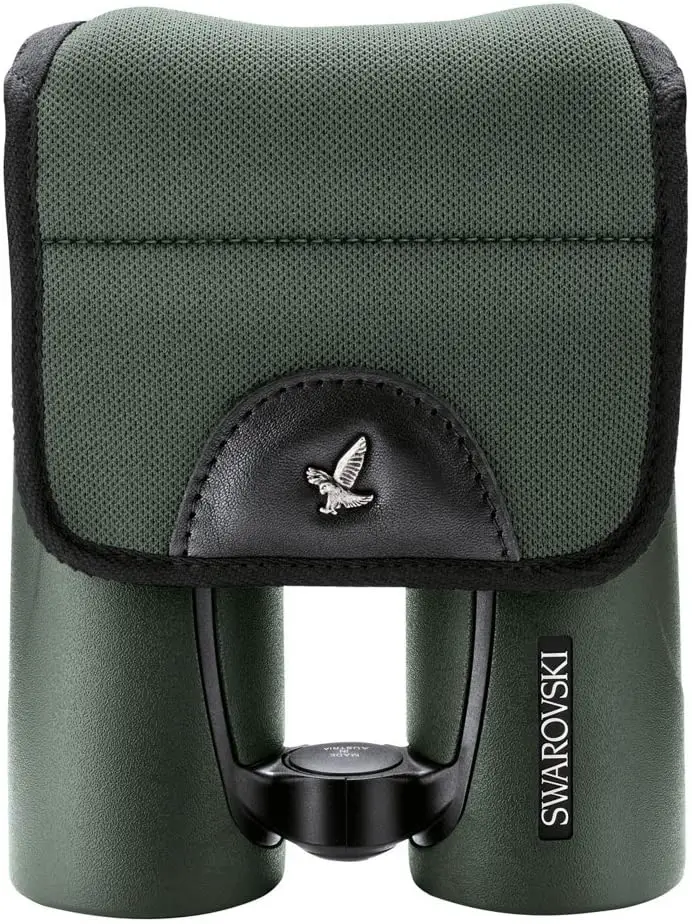 Protect your precious lenses with this Bino Guard EL. Keep the rain, dust, and dirt off of your lenses so you can see everything in perfect clarity. This nifty little invention is surprisingly effective at shielding against any unwanted particles. Plus it's easy to install one-handed.
No time is wasted in getting ready for an important observation when every second counts. Made from robust neoprene that withstands all sorts of weather, don't wait until it's too late before protecting your lens investment. The BinoGuard EL has a long service life that will ensure years of dependable performance for all your observations; catch the whole show by buying now!
4: FSB Functional Sidebag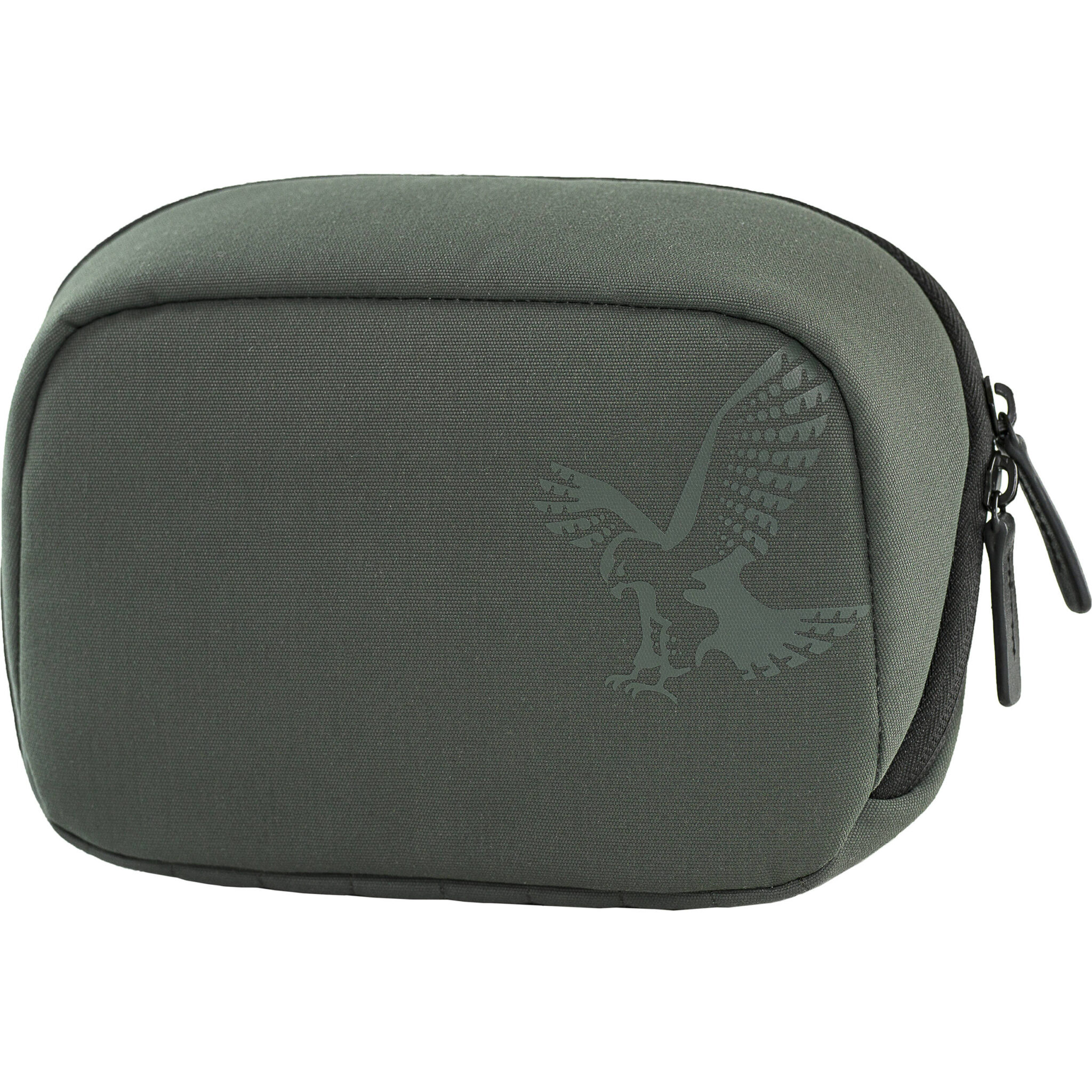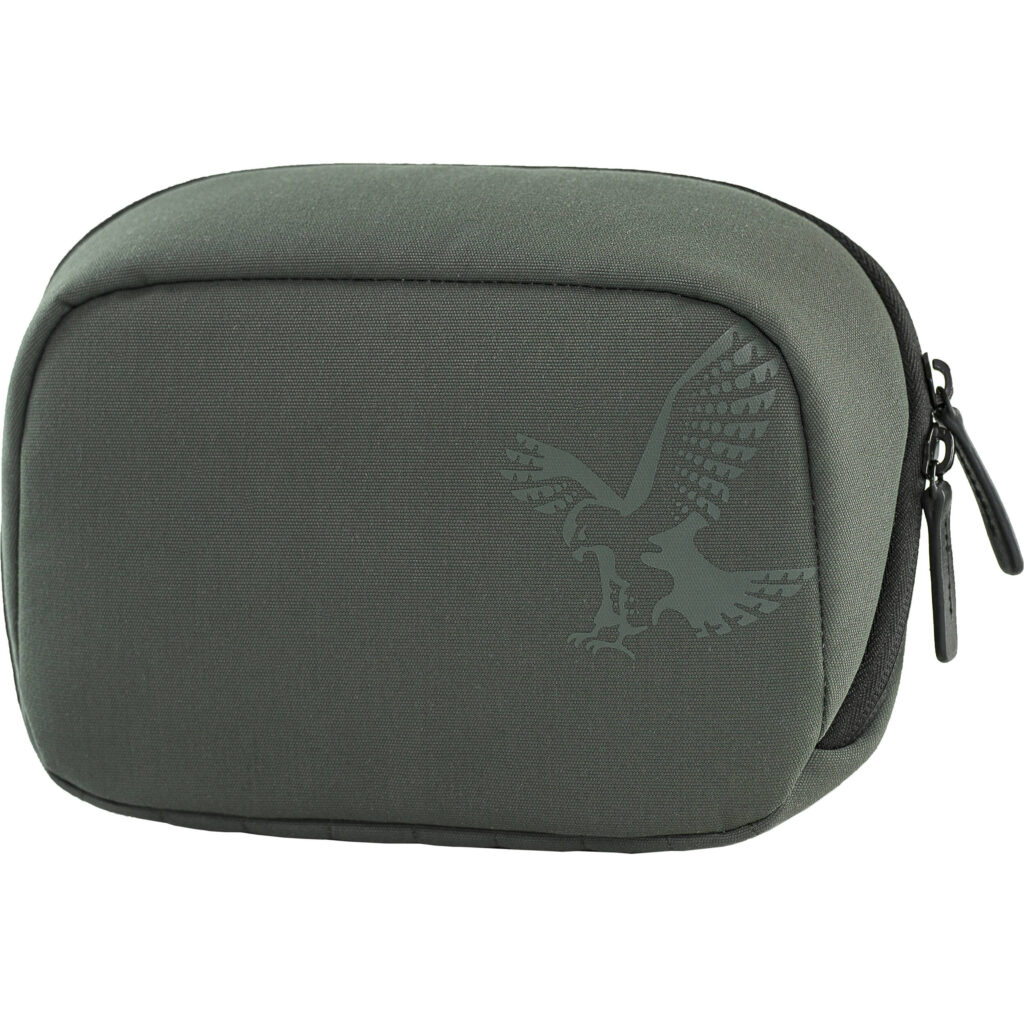 The FSB functional sidebag is perfect for any sports enthusiast. It protects your binoculars so they are always easy to access. The pockets on the bag are designed to be sturdy and spacious with tough, water-resistant fabric that's actually like ducks' feathers – it feels soft yet durable!
5: Swarovski Optik – Cleaning Kit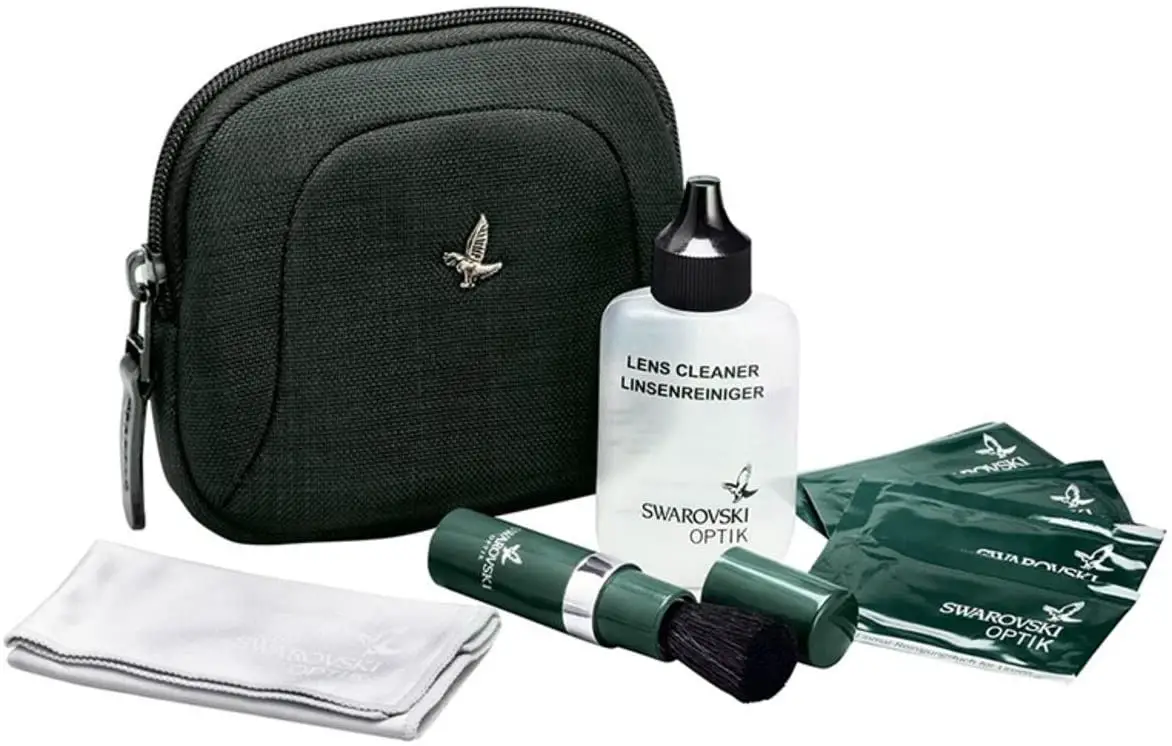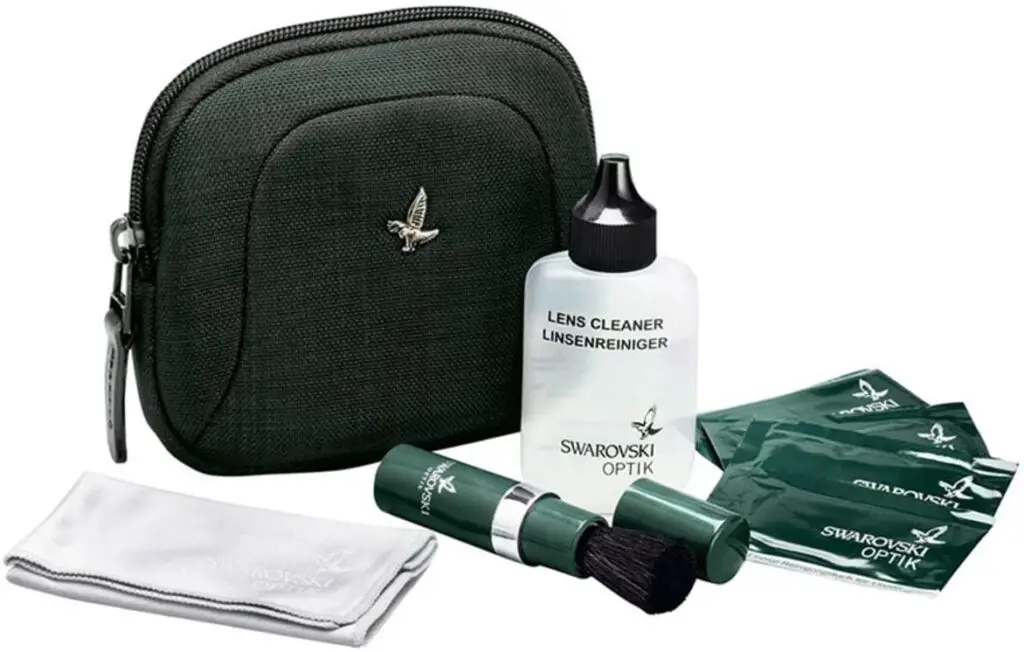 Your binoculars are a key treasure that you want and need to keep beautiful and in good condition. The lens is your window into the world, and it is important to protect them with this Swarovski Optik Cleaning Kit. It includes everything needed, from brush to cleaner liquid for any type of slick or dirt-catching agent all stored inside of conveniently space durable book-like case for easy clean-ups anytime, anywhere!
This Swarovski Binoculars lens cleaning kit helps to keep your lens clean with a clear image. The kit consist of a special brush, lens cleaner liquid and a few cleaning pouches.
6: Swarovski Optik EL/SLC Binocular – Comfort Carrying Strap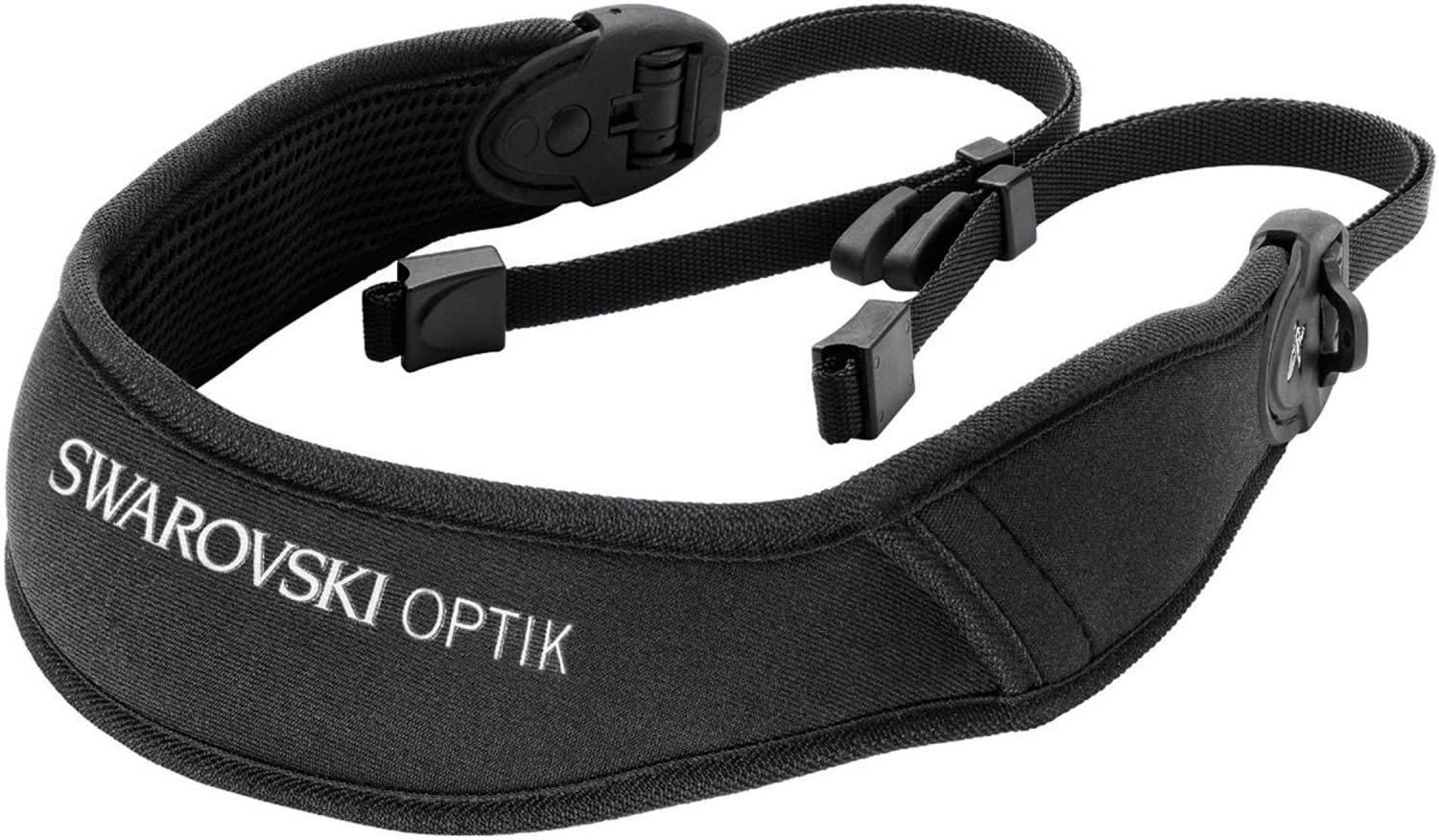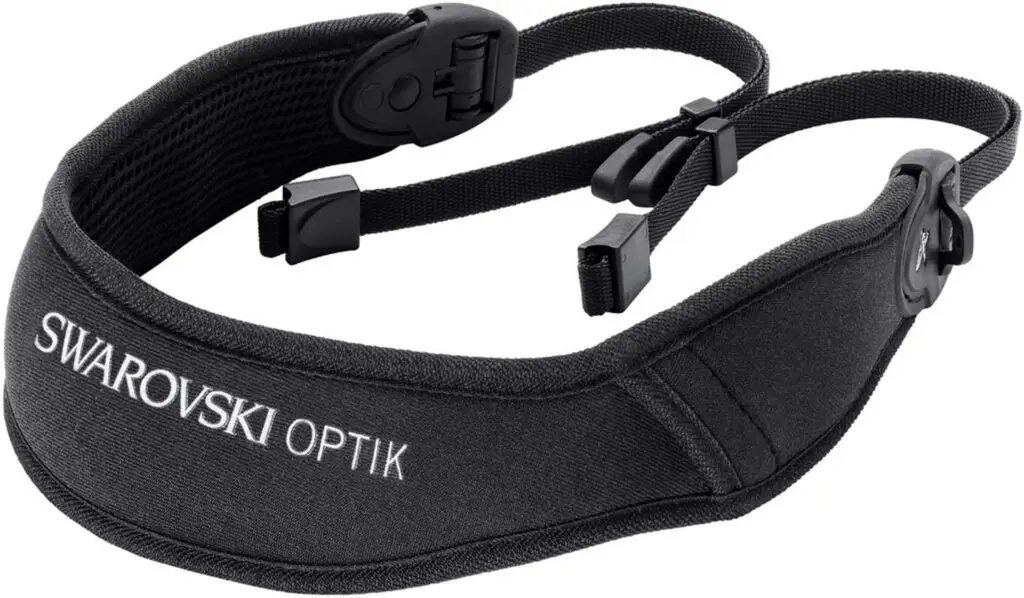 Be ready for anything with this Swarovski Optik EL/SLC Binocular Comfort Carrying Strap. These strap-mounted pockets are made from a new and improved material that feels supremely comfortable on your neck, while not compromising the weight distribution of that hefty binoculars you're carrying.
We know binoculars need to be heavy, but we can make sure your neck doesn't hurt halfway through your hike because it can't bear so much weight anymore, let alone the strain. Simply, this strap can put away all the unnecessary hassle.
7: Swarovski Optik Medium Field Bag Pro – for 32-42 EL and SLC Binocular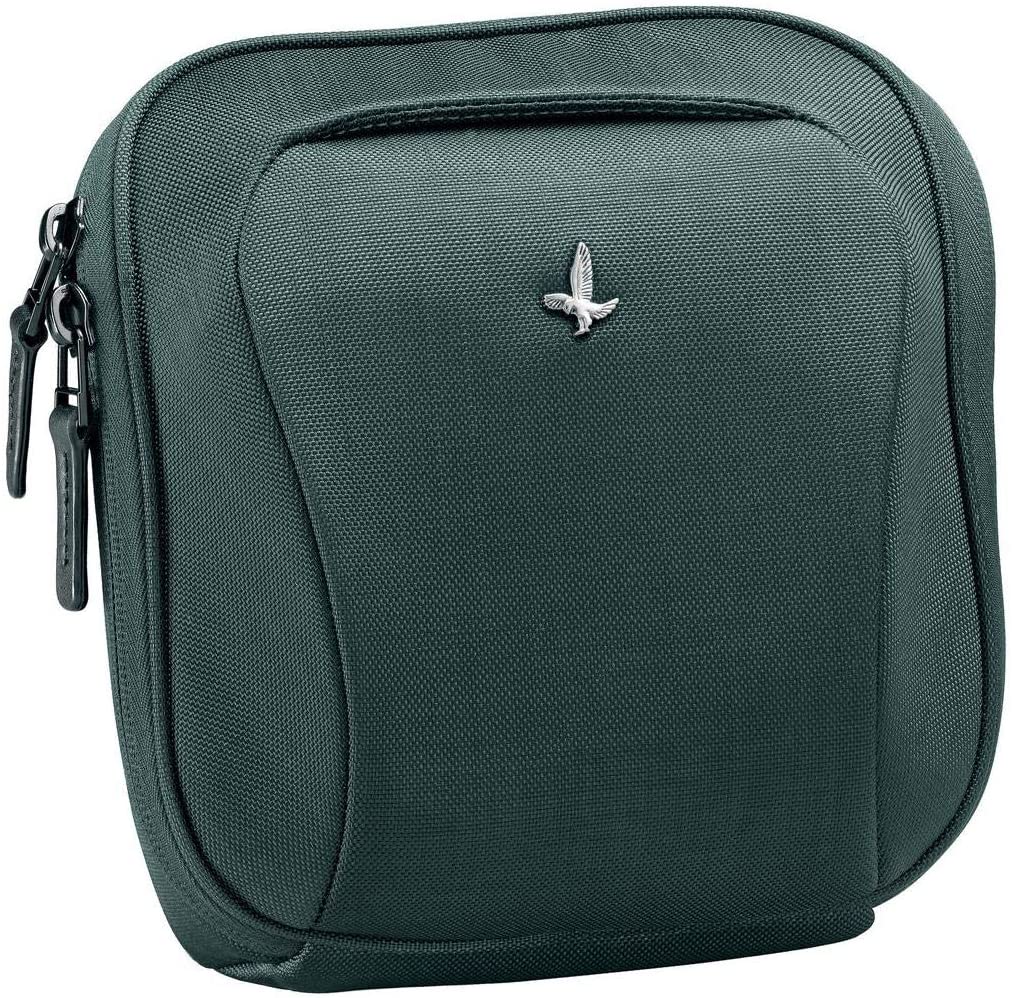 Introducing the Swarovski Optik Medium Bag Pro, the perfect companion for any user! The bag is designed to keep all of your equipment safe and secure. There are 3 inner pouch pockets including a soft interior pocket for your binoculars. Plus, there are 2 exterior phone-sized zipper pockets—ideal for credit cards or IDs. An adjustable shoulder strap offers comfort when carrying this essential accessory.
The great features don't stop there—this bag also has an exclusive Camo Ventura pattern that creates depth with black proportions which highlight gray tones. Even better? It comes with Swarovski's warranty that covers manufacturing defects, so you can have peace of mind knowing that it will be free from leakage or water damage due to bad weather conditions.
8: Swarovski Objective Flip Down Cover – for SLC Binocular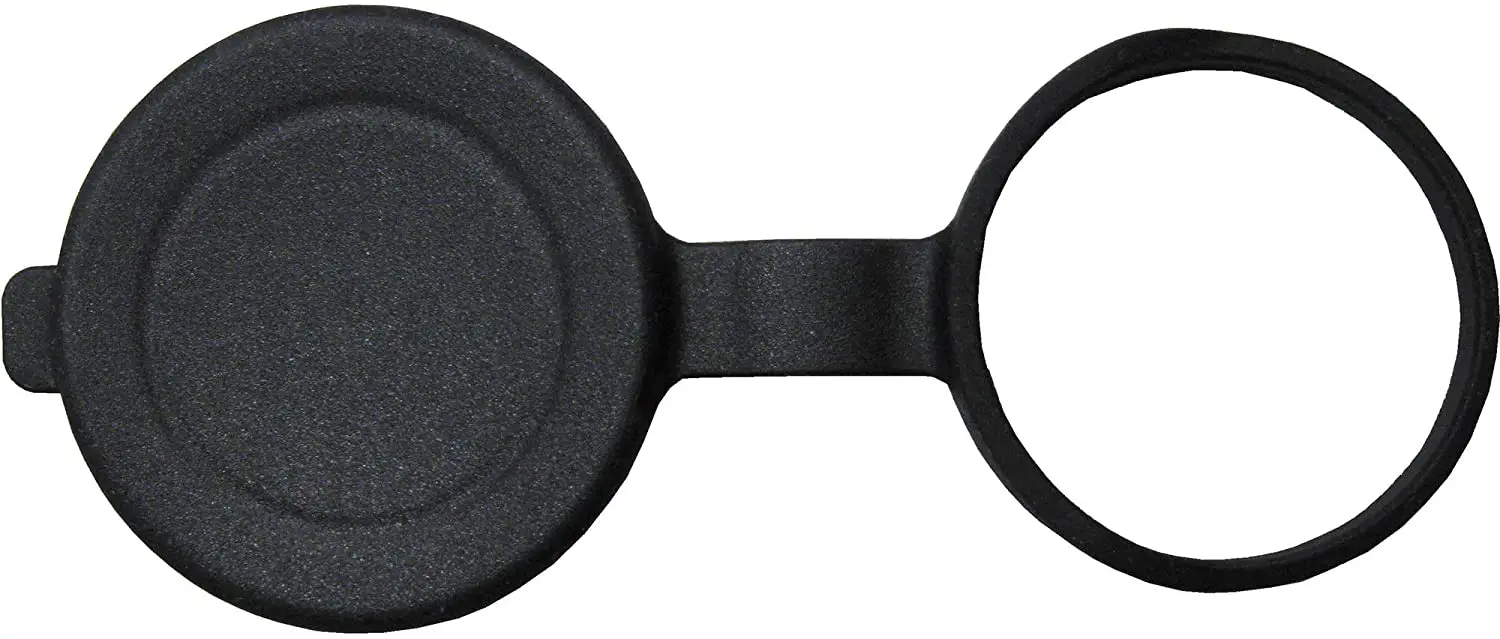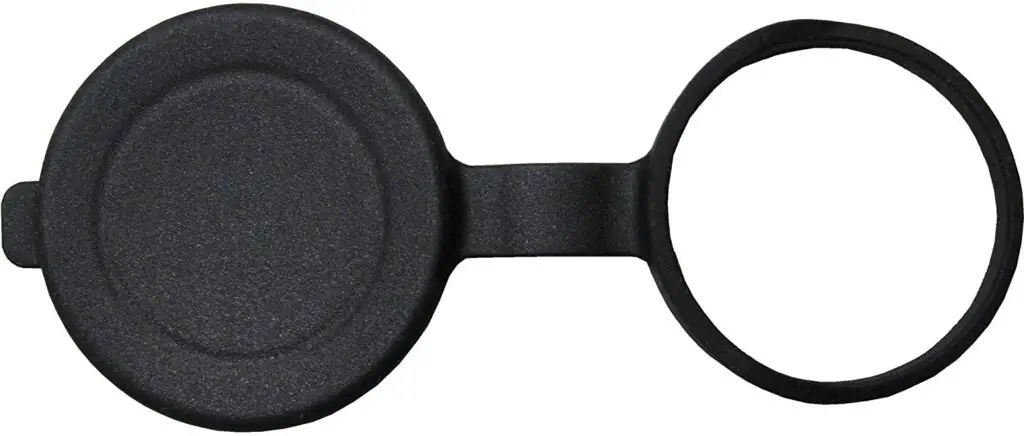 Don't worry about scuffing your shiny binocular lenses with the SWAROVSKI Objective Flip Down Cover for SLC Binocular. Take advantage of this low-cost accessory to protect your investment and keep these high-quality optical pieces fresh as new. Keep on, protecting!
Bottom Line
Swarovski's binoculars accessories are crucial for any user to keep their lenses clean and protected. These quality products can help you get the most out of your expensive pair of Swarovski's EL series Binoculars. With these items, you'll be able to take care of all your needs when it comes to caring for your optics equipment.
It doesn't matter if you're looking for a lens cleaning kit or something more like a protection cover; there is an accessory available that will make sure your investment stays in good condition while also giving you peace-of-mind with its warranty coverage!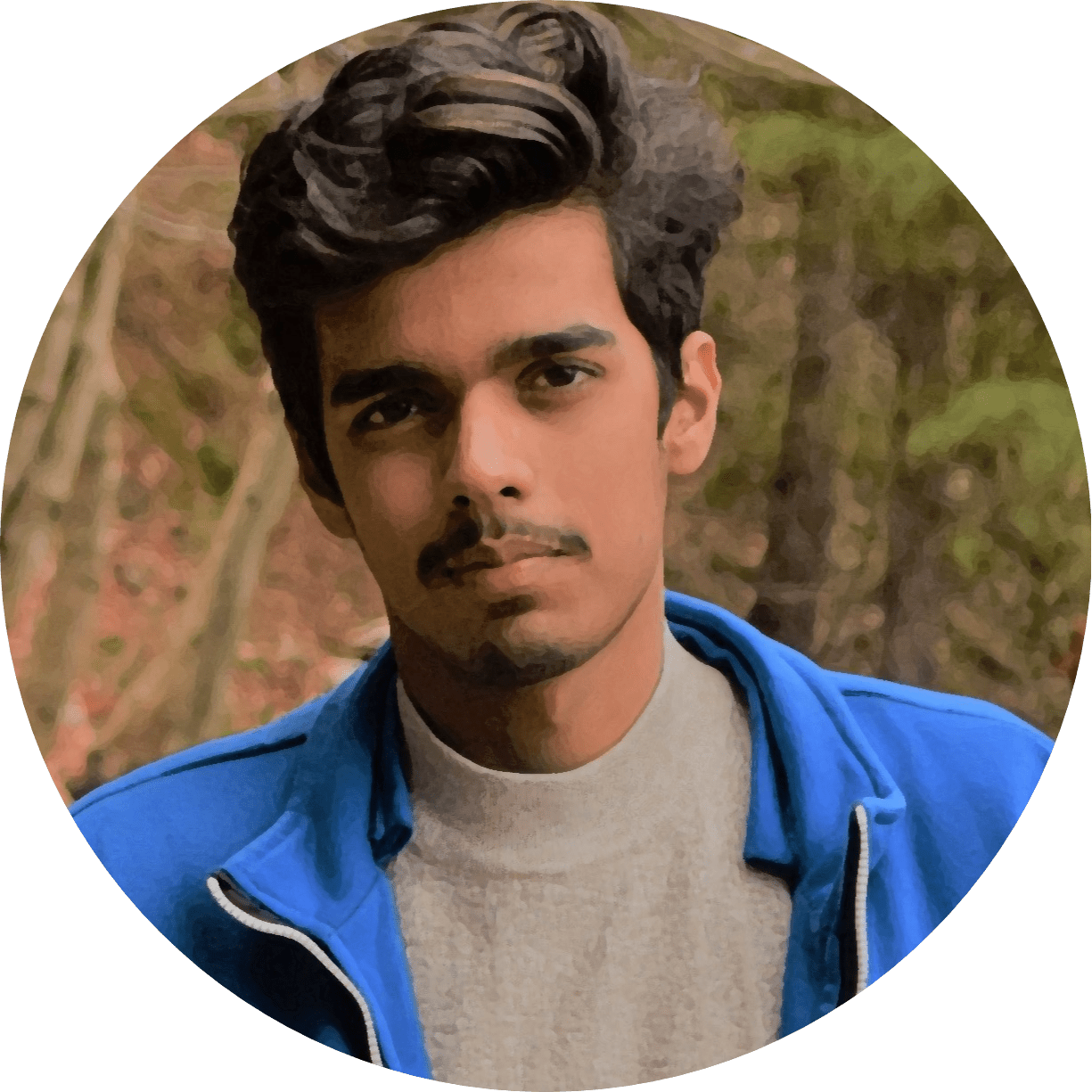 A Binoculars enthusiast, who love exploring skies and watching birds. It is my hobby to collect Binoculars of different kinds and try to explore the world through various lenses. This is all I do to explore happiness by magnifying my beautiful world.